Dried Banana Mead
This is smooth and rich and tastes like dried bananas and honey with a hint of oak. It is very easy drinking. I like it really well chilled.
Lush and sweet and sitting at an ABV of 17% this is definitely a sipping mead, not one to be drunk by the mead horn.
Being aged for six months in a set of large glass carboys before before being transferred to an old oak barrel for the same amount of resting time has resulted in something really special.
I have more batches of this following behind, it will be a regular release. 
This pairs well with, and stands up to, rich chocolate deserts. 
It shares well with someone special. 
Can be purchased using the link below.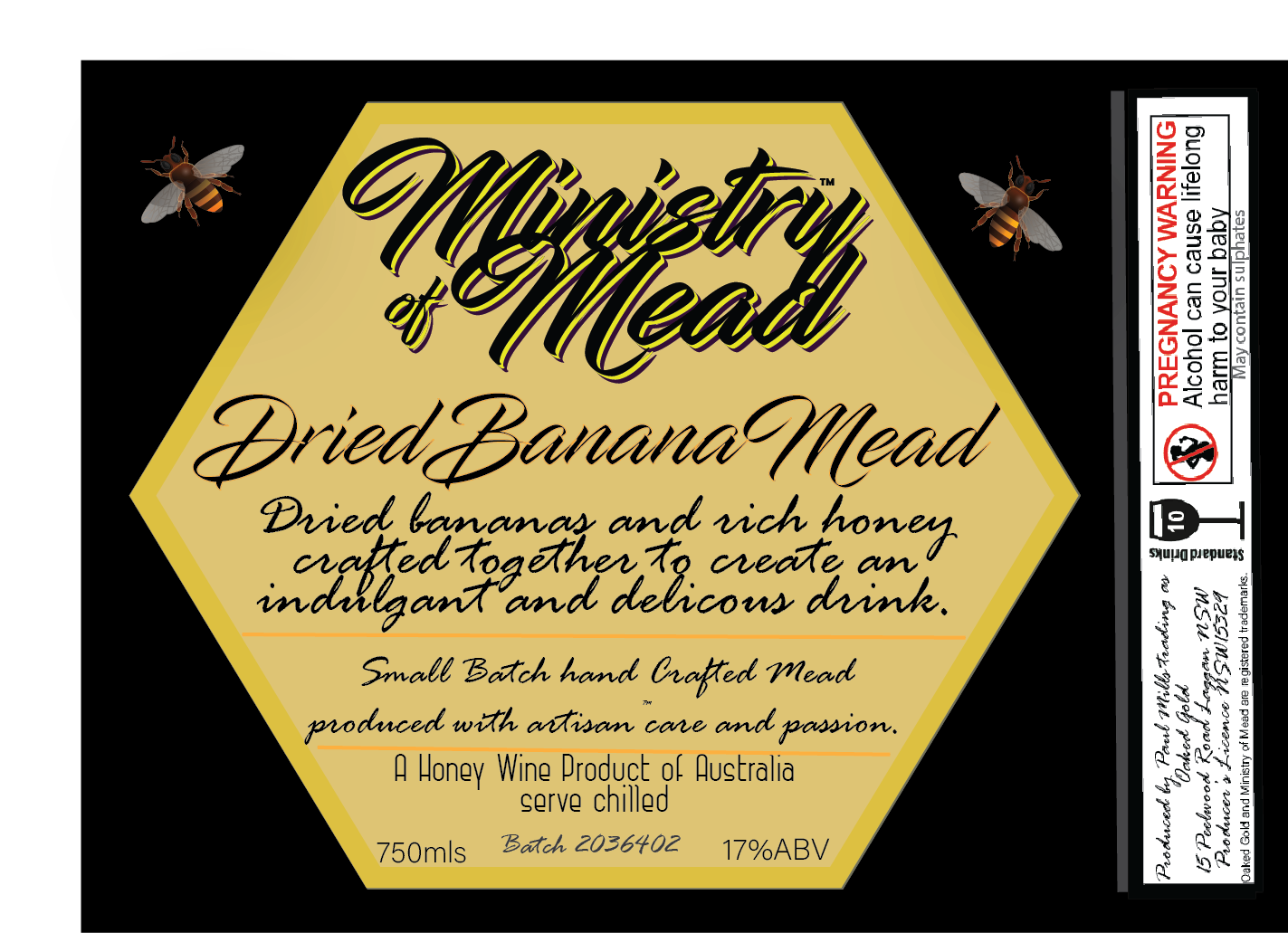 'It is against the law to sell or supply alcohol to, or obtain alcohol for, anyone under 18'
Paul Mills Trading as Oaked Gold
ABN 18 603 381 461
NSW Liquor Licence number  LIQW880015329
Oaked Gold™ and Ministry of Mead™ are registered trademarks.