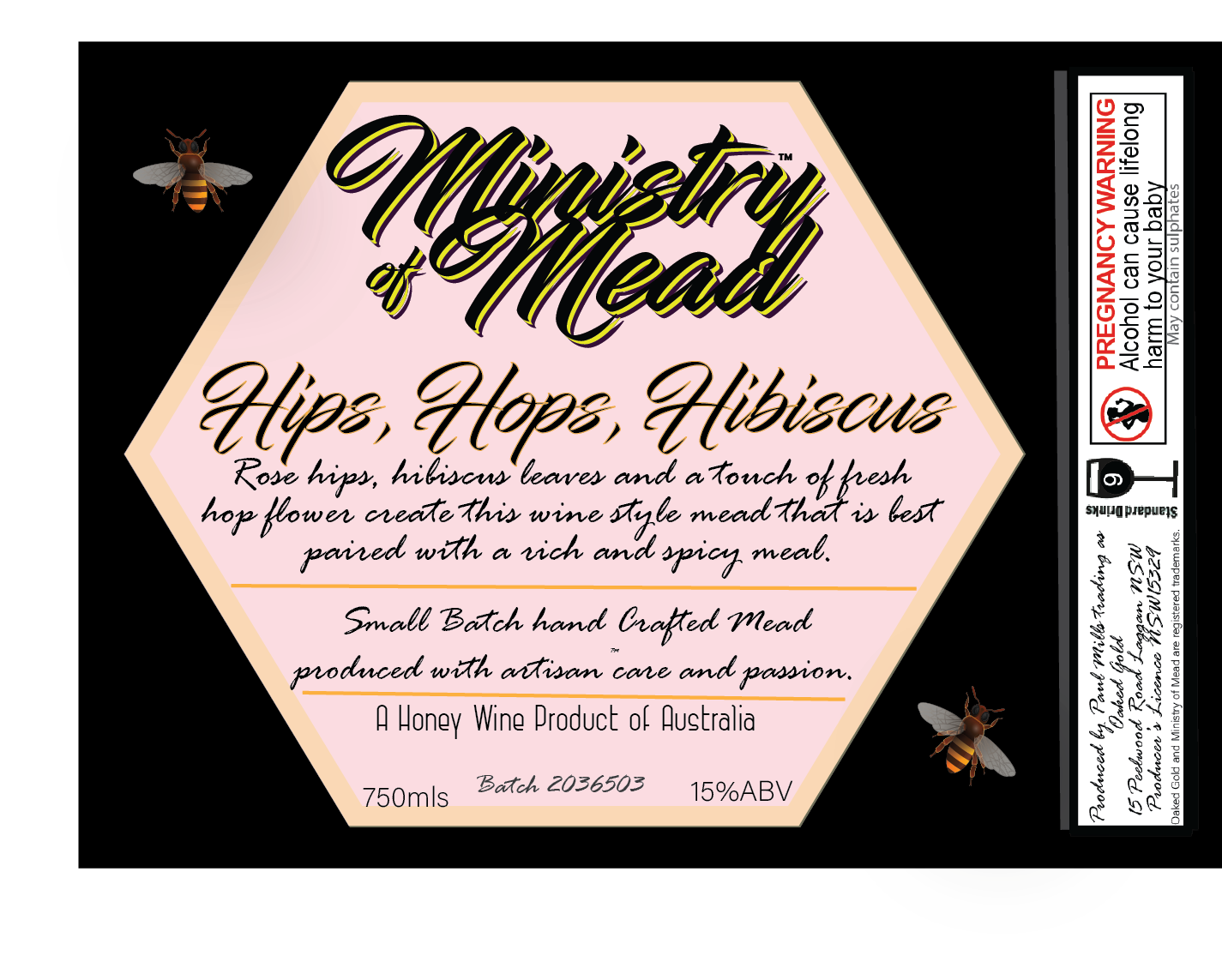 Hips, Hops and Hibiscus Mead
Rose Hips, Hops and Hibiscus Mead
Holding the glass up and enjoying the hue of this mead is nearly as as mesmerising as tasting it.
Rose hips are an amazing ingredient to work with, they are a fruit that is well suited to fermenting and if treated with regard throughout the process can yield a wine flavour that will proudly push many grape based wines to the back of the table. The hops add just a touch of bitterness to the mix as does the Hibiscus.
Worth mentioning is that this mead is produced by my son, Oliver, the apprentice and source of child labour. There was a high level of supervision for this batch, but with each batch that will become less and less. I am not just really proud of this mead, I am really proud of the mead maker, whose name rightfully will be on the label.
Hibiscus is an ingredient that was new to me so we spent some considerable time getting to know how to best extract its rich deep colour and earthy flavours. 
Oliver now makes a tisane with the Hibiscus (this is the name for a "tea" that doesn't have any tea in it) and adds a touch of lemon juice to aid with the colour extraction. If steeped for too little a time, colour and flavour is wasted, if steeped for too long, it starts to go overly bitter. Timing is important.
The strained liquid is then fermented, in temperature controlled fermenters, with the rosehips and the honey. The hops are added at the end.
This batch has been aged without Oak. Oliver has a second batch ageing in lightly re-charred and recoopered ex red wine barrels and is working on his third batch now. He has yet to select his barrel for ageing this batch in.
I look forward to sending this one out and showing it off.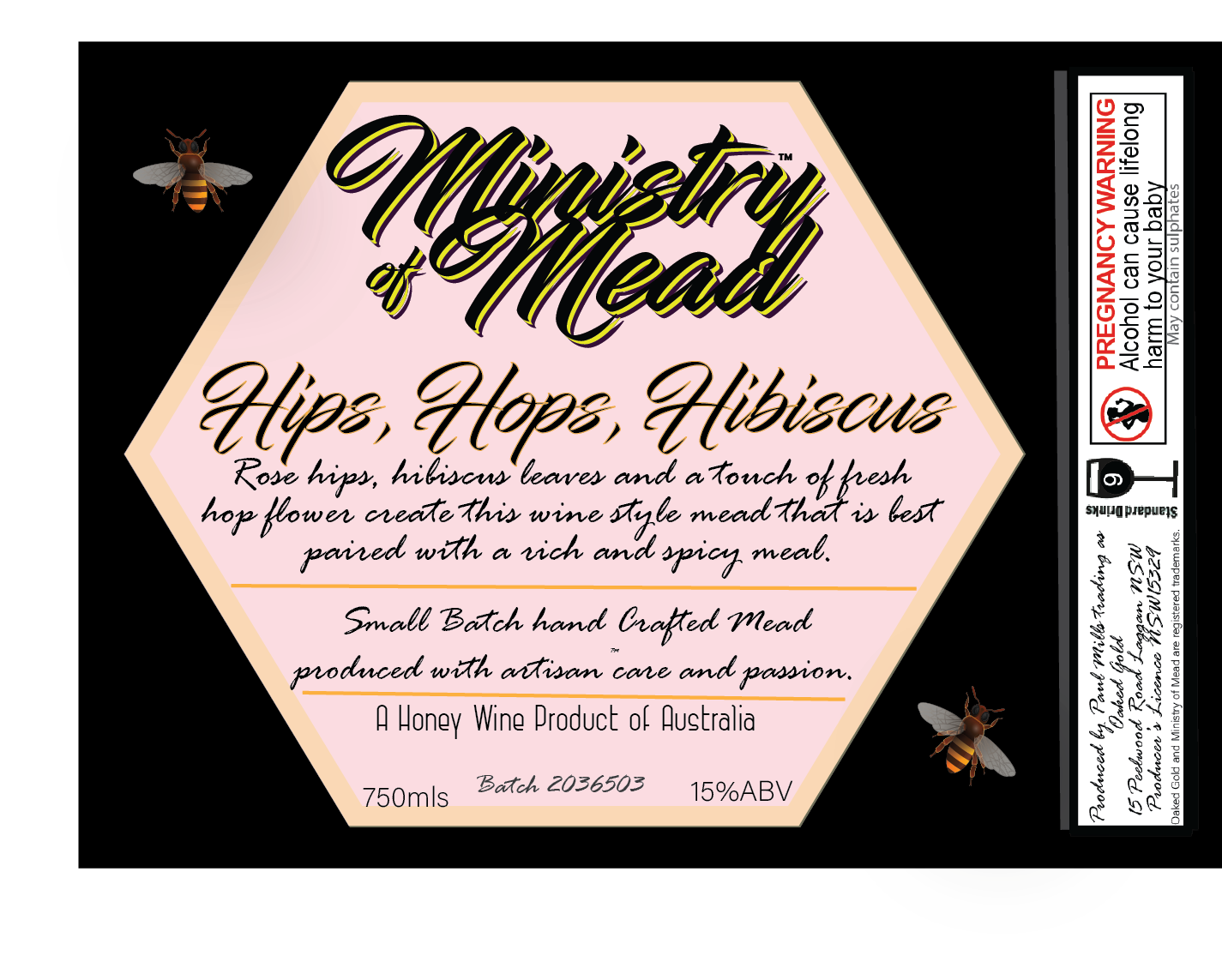 'It is against the law to sell or supply alcohol to, or obtain alcohol for, anyone under 18'
Paul Mills Trading as Oaked Gold
ABN 18 603 381 461
NSW Liquor Licence number  LIQW880015329
Oaked Gold™ and Ministry of Mead™ are registered trademarks.